We at Envision Exim, provide air freight services with comprehensive freight solutions to your air cargo needs. We are capable to carry your precious cargo from anywhere in the world, wherever the destination of your goods is and whatever your timescale is, it's our business to make your business run smoothly.
To keep up with the rapidly changing global environment, you need a logistics partner who can deliver industry-leading technology, exceptional visibility, and an extensive global network of experienced team members to deliver your air cargo, on time.
Our team of experts completes comprehensive training to ensure we are well-versed in the strict regulations and demanding environment of air cargo.
Envision Exim is a leading air freight provider with an extensive, global network thru its associates worldwide. Our advanced, integrated shipping solutions ensure your cargo is transported to its destination, anywhere in the world.
Our customers benefit from a choice of first-class airlines with excellent transportation connections and continuous shipment tracking updates on their email or mobiles. Whether you need a shipment delivered as soon as possible, or you have large cargo to be shipped, we have air freight products that are designed to keep you on schedule and within budget. No matter your needs and requirements, we have a variety of service types for you to choose from.
Our customers have a choice of air freight shipping products that will give them the maximum amount of flexibility and efficiency for all your air cargo needs. With a wide range of first-class airlines, delivery speeds, and affordable air delivery rates to choose from, it's easier than ever to coordinate your cargo shipments and keep things moving.
Envision Exim Preferred Air Lines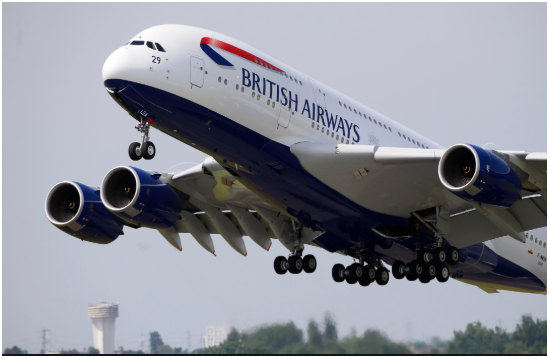 British Airways World Cargo has recovered from a three-year consecutive decline in freight traffic from 2006 to 2008 and is now working its way back up the list of top global air freight companies. BA carry almost a million tonnes of freight, mail and courier shipments every year to 200 destinations in more than 80 countries.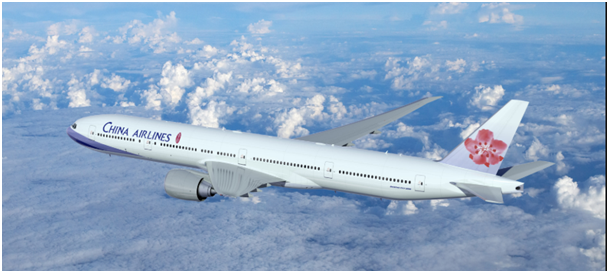 China Airlines, established in 1959, currently own 21 freighters and have consistently been in the top 10 air freighters in the past decade.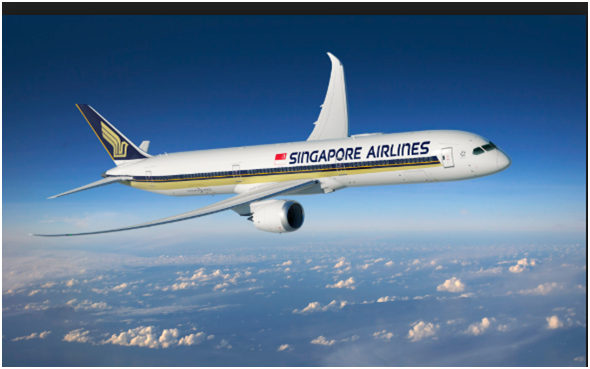 SIA Cargo offers more than 900 flights a week from its Singapore hub at Changi airport. Linking more than 65 cities in over 30 countries across 6 continents with its fleet of dedicated B747-400 freighters and 100 wide-body passenger aircraft.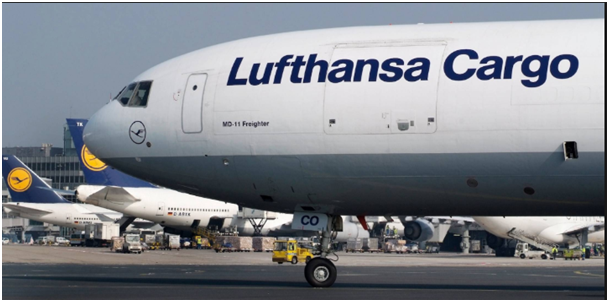 The airline saw an increase in capacity sales to nearly 72 percent in the first three months of 2014 – an exceptional result compared to the rest of the air freight market. It has also increased its capacities by 1.6 percent in the first quarter this year.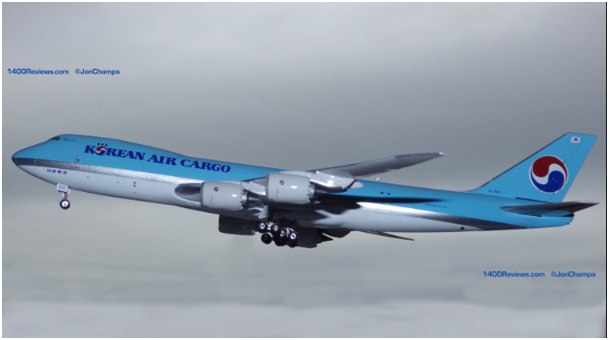 Korean Air was founded by the South Korean government in 1962 and long-haul freight operations were introduced nine years later. Incheon International Airport serves as the international hub and with a fleet size of 153, flying to 116 worldwide destinations, Korean Air is certainly one of the big-hitting air freight companies.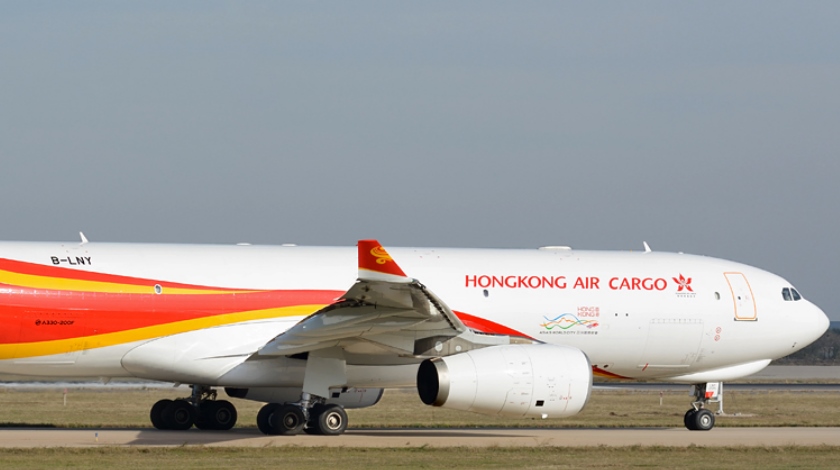 The Hong Kong-based air cargo service, which started all the way back in 1946, has consistently enhanced its freighter fleet in recent years. No less than six new Boeing 747-400 "Extended Range Freighters" and 10 new-generation Boeing 747-8F freighters were acquired by the company since 2008.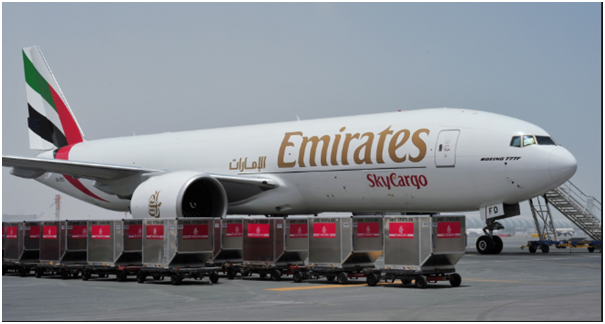 Emirates' 218-strong fleet is one of the youngest in the skies, now serving 142 destinations in 80 countries on six continents. In October 2013, Emirates Sky Cargo took delivery of its tenth Boeing 777F, bringing its fleet to 12 freighters. Scheduled freighter services now operate to 51 destinations in 44 countries. A solid top-four spot for this company.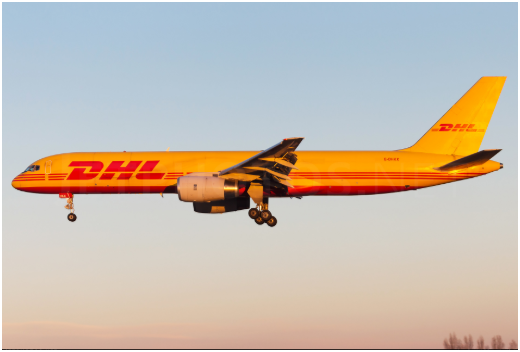 A division of DHL Express, which in turn is owned by Deutsche Post DHL, comprises five main airlines and claims to be the global leader in air freight. Carrying 12 percent of the worldwide market, it also says that is more than twice as much as their nearest competitors. 
UPS Air Cargo has been operating since 1982, and in that time it has serviced shipping and logistics functions to 727 airports which cover just about every country in the world.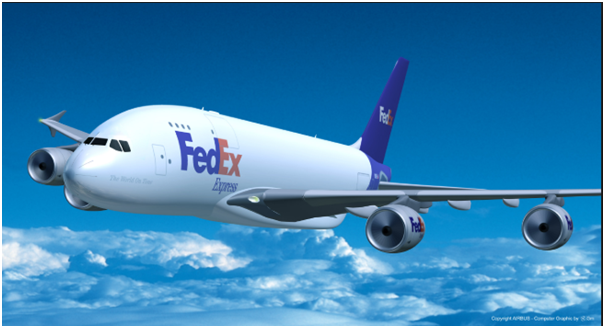 It might not come as a surprise to see FedEx Express occupy first place on the top 10 global air freight list once again. Delivering to more than 220 countries.
Worldwide network
Guaranteed capacities on a wide variety of routes
Linking the major global hubs
Fast & comprehensive
Defined scheduling
Transport handled by first class carriers
Integrated door-to-door service
Lead time transparency
Maximum security
Planning and Monitoring as per Cargo quality standards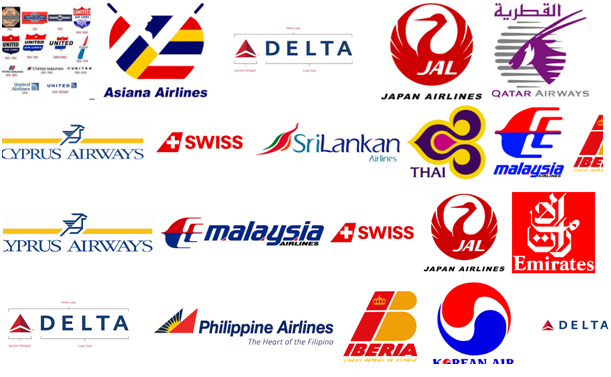 Get the timeliness of air freight and the cost-effectiveness of ocean freight – a logistics product that combines the best of both.
Get the best of both worlds with the combined advantages of air and ocean freight. We optimize your freight forwarding route to:
Reduce freight costs in comparison with a standard airfreight shipment
Reduce transit time in comparison with a standard ocean freight shipment
Provide a cost-effective freight option for delayed ocean shipments
Provide an option for tight capacity or expensive airfreight markets and lanes
By combining air cargo and ocean freight solutions, you can find the right balance between cost and time – adding flexibility to your supply chain.
As an industry-expert in logistics, our team will help you to find the best forwarding and logistics services to meet your business goals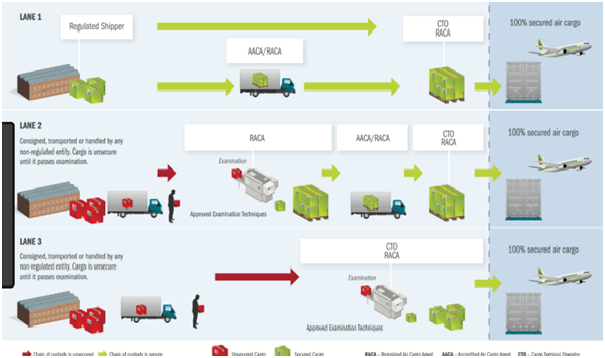 Get the timeliness of air freight and the cost-effectiveness of ocean freight – a logistics product that combines the best of both.
With our tailor-made solutions and vast experience of our promoters and mentors, you can trust your charter service needs are in great hands. At En Vision Exim, we know experience matters. That's why customers trust us — we have more than two decades of experience in the logistics and transportation industry. For your air charter services, this translates to competence around the globe.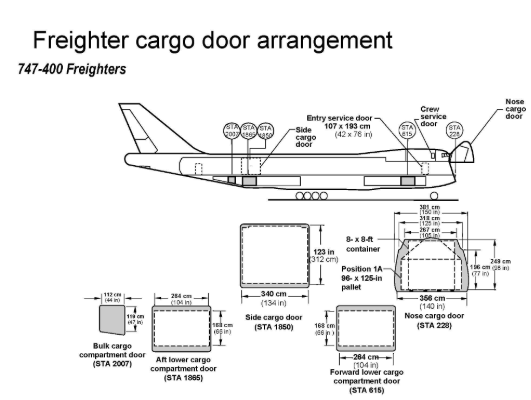 Expertise, extensive training, and unparalleled technology will set the industry standard for air cargo, ensuring your cargo are safe, secure, and on time, every time.
Door-to-door
Direct and airport-to-airport
Full scope of Incoterms
Inspections
Surveys
Customer training
Governmental compliance
Storage
Unit Load Device
Consolidated, full, and part charter services
Specialized hand carry solutions
Global gateway solutions
Dedicated trucks
Cargo screening
Purchase order management