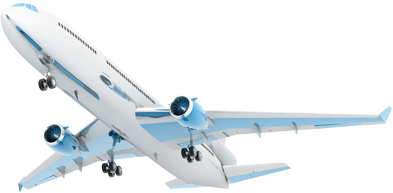 ROLE MODEL- LATE -DR APJ ABDUL QALAM AZAD
"Let me define a leader. He must have vision and passion and not be afraid of any problem. Instead, he should know how to defeat it. Most importantly, he must work with integrity."
'Dr. A.P.J. Abdul Kalam' was 'Dr. Avul Pakir Jainulabdeen Abdul Kalam'. He was born on October 15, 1931, at Dhanushkothi in the temple town Rameshwaram in Tamil Nadu. He was born in a poor family, but he was an exceptionally brilliant child.
Dr. A.P.J. Abdul Kalam became the 11th President of India. He served the country from 2002 to 2007. For his excellence and brilliance, he was awarded the prestigious Bharat Ratna in 1998; Padma Vibhushan in 1990; and Padma Bhushan in 1981.
Some of the great lines of our role model, national hero, a mentor, and catalyst, we love are:
"You have to dream before your dreams can come true."
"To succeed in your mission, you must have single-minded devotion to your goal."
"Great dreams of great dreamers are always transcended."
"Let us sacrifice our today so that our children can have a better tomorrow."
"Look at the sky. We are not alone. The whole universe is friendly to us and conspires only to give the best to those who dream and work."
"You see, God helps only people who work hard. That principle is very clear."
The least we at Envision Exim can do for our National Hero & First Citizen to honour and be thankful for his unselfish deeds. In that respect, "we would like to say that Late Dr. APJ Abdul Qalam sacrificed dearly on behalf of us, for us, for our nation and we ardently pray to God that we might be less like ourselves  and more like him"
MENTOR– MR. ARIF AZAL SIDDIQUi
Mr. Arif A Siddiqui – A well-known logistician in India with in-depth experience of more than 3 decades, expertise in domestic & international Sales, Warehousing Operations & Supply Chain Management for corporates, founder of Coign Consulting Services  to provide Logistics & SCM advisory and Infrastructure Design Consultancy services. He Advices leading 3rd Party Contract Logistics companies, Manufacturing companies, Trading & Distribution firms, e-Commerce companies, and Warehousing & Logistics infrastructure developers.
He has conceptualized and designed Supply Chain solutions and distribution networks for leading Indian and Multinational brands. Some of the achievements are:
o Has been a faculty at SP Jain Institute of Management – Singapore and Dubai Campus
o Has been a visiting Faculty at Institute of Supply Chain Management. IIM-A, ISB HYD, Great Lakes Chennai
o Member of CII Institute of Logistics – Warehouse Certification Committee.
o Member of CII National Advisory Council
o Member of CII Skill Development Council
o Member of Council of SCM Professionals. (CSCMP)
o He is specialized and expert in the areas of
Master Planning and Designing
Intra-Warehouse Layout Planning
Infrastructure Specification & Sourcing
Warehouse Network Planning
Pre-Occupation Site Audit
Automation & Furniture Design
Warehouse Operations & Documentation
Business Management Consulting
We, the Envision Exim team are inspired & indebted from his teachings as he guided us from his bottom of the heart, shown us the path to accept challenges and keep on doing the best in the best interest of the organizations, customers, suppliers, vendors and  the communities we work for.
MOTIVATOR– MR. D. HARI VARMA
Mr. D Hari Varma is an analytical and highly creative business strategist with over 25 years of diverse experience in handling global Sales, operations, business planning and re-engineering, team management, human relations, finance of companies in addition to a distinguished prior career of 22 years in the Elite Special Forces of the Indian Army and National Security Guard. He has immense hands-on experience having worked with various Organizations of repute in the field of logistics, IT, pharma and the manufacturing companies at the senior management level. He is excellent in HR management, organization and people development skills with focus on employee participation, ownership, Integrity and leadership. He has adequate exposure and success in the implementation of initiatives in areas of operational research & system analysis, change management, policy formulations, qualitative empowerment, net-worth enhancement, and business alignment. Mr. Hari has deep understanding of planning, evaluating, procuring and execution of projects involving transportation, Warehousing, distribution, returns Management, relocations by working through networks and business partners.
We at Envision Exim are touched with Mr. D HARI VARMA as he is a true patriot, nationalist, social activist, a pathfinder, helping hand & kind-hearted person towards his peers, customers & partners. We will remain obligated to him forever for his love, affection, guidance, help and morale-boosting.